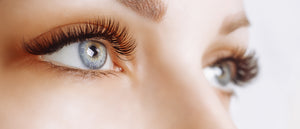 Why Choose Beauti?
Overnight Shipping
Free on Orders Over $99.
Lash Now, Pay Later
With Afterpay & Laybuy.
No Account Needed 
Add to Cart & Checkout Now!
Premium Quality Products
At Affordable Prices.
60 Day Returns - Hassle Free Returns on Unused Products.
What Our Customers Are Saying
Just wanted to let you know how absolutely stoked I am with your products. I've trialled 4 supplier and all of your products are far superior and the delivery is super fast. I'm very confident now I have found a supplier I trust cheers!

Dee F.
First time buyer from you guys and I'm super super happy! Thank you so much!!!!


Aaliyah M.
Companies with customer service like yours are EXACTLY why we pay slightly more $$ rather than buying cheaper things from Ali Express.


Min K.
I just want to say your products are absolutely amazing and your service phenomenal. Just wanted to say thank you so so much.


Runé B.
Thank you for your fantastic, fast service, you guys are great!


Kim B.
Beauti is NZ's Best Rated Eyelash Extension Supplier
We stock only high quality, reliable and safe lash supplies that make your clients look and feel amazing.
No account needed to order and we have Afterpay & Laybuy so you can lash now and pay later.
Super fast Overnight Shipping with same day despatch if you order before 3PM (excludes weekends).
If you're just getting started our starter lash extension kits will get you set up with high quality products at a great price.
We also offer hassle free returns for any unused products within 60 days of delivery.
For anything else please feel free to email us at help@beauti.co.nz or message us via Facebook.
More Customer Feedback
Thank you your customer service is exceptional and I've never had parcels delivered so quick its fantastic.

Hayley M.
I am very happy with the service ... and thanks for lollies all the time :D

Preeta K.
Thank you, your new packaging is great and i love the little lollies that are in there nice wee treat.

Caitlynde K.
Just wanted to let you know how happy I am with your company. Amazing service. Thank you.

Mereana L.
Love this company. The products I've used have been really great and the service has been exceptional - highly responsive and really helpful.

Amanda V.